Welcome to FDAZ.org!
This web site is dedicated to the thousands of Arizona firefighters who risk their lives daily to help
fellow citizens in crisis situations.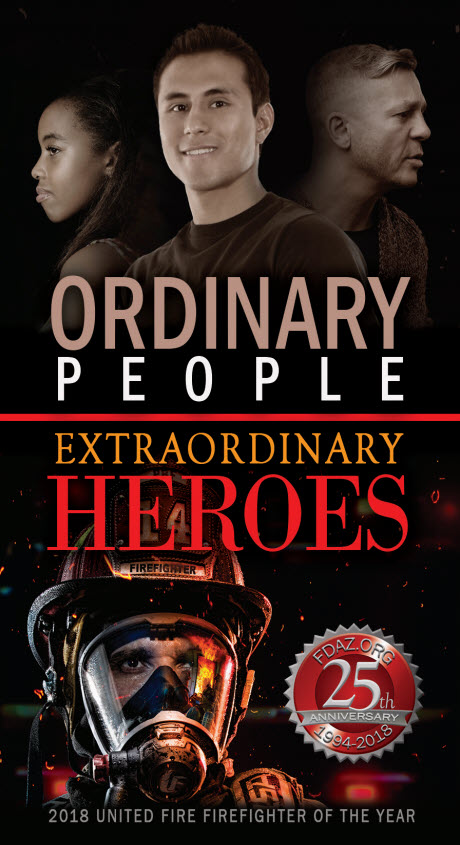 Since 1994, United Fire, a Tucson Arizona-based fire equipment company, has helped to create and sponsor the state's only annual Firefighter of the Year Award, which recognizes the extraordinary achievements of the Arizona Fire Service.
You can learn about previous winners at this site by selecting one of the links to the left. If you know of a firefighter whom you think deserves to be this year's winner, you can nominate that special someone from this site.

Visit the Nomination Page and read the official rules - then submit your nomination on-line today.
If you have an idea to make this site more useful, or are an Arizona Fire Department that would like to be added to our links page, please contact us.
Be safe and always remember:
Life Safety is Serious Work®